Inspirus 2K21
We are pleased to inform you that the Students Council of Computer Engineering (C-Codes), Don Bosco College of Engineering, Fatorda is organizing its 5th two-day technical event -"INSPIRUS 2K21" on 29th and 30th October 2021 . It's been a very successful event running for the past 4 years with overwhelming participation from various schools, higher secondaries, and colleges across Goa who come together to compete, innovate and create.
Inspirathon
"Everybody has a creative potential and from the moment you can express this creative potential, you can start changing the world"
-Paulo Coelho
Bring your team and over 24-hours, you'll be tasked with developing a solution for our (currently secret👀) topics that will be revealed at the start of the weekend! The hackathon is for students of any level and background to get involved in! Yes we have prizes for our winners, but the aim of the event is to inspire, so get involved and give it a go!!
Code Trade
Code Trade is the ultimate test of connections. Not the connections within a computer, but the connection and trust you have with your partner. You and your teammate will code programs based on the problem statements given to you within 30 minutes. Then, see how well you know your teammate, as you swap places with each other and try to desperately understand and finish each other's programs! Will you two finish each other's codes like you finish each other's sentences? Or will you two come unglued under the pressure? Can you persevere and be crowned the Ultimate Coding Team? Sign up for Code Trade today and test your connection with your friend!
Incarnate!
Heroes are people who inspire us, who live amazing lives. We all have our favourite heroes, the ones we relate to and look up to most, the ones who comfort us when we're down and the smug ones that we can't help but admire. Sadly, our favourite characters often live in their own bubble and fight their own battles. We never get to see them interact and banter with each other.
We're here to change that! Let your imagination run wild and mash together some of the most adored heroes and villains together to create one amazing comic strip. Your story, your art and your favourite characters. Let worlds collide!
Go head-to-head with some of Goa's best young digital artists and find out if you have what it takes to truly Incarnate your favourite characters in a new world!
Framed
Photography, for all intents and purposes, is a form of art. Therefore, it requires a creative mind with plenty of imagination, a very keen eye for detail to ensure that all elements within the photo: the lighting, the composition, the subject, and everything else in between—work together harmoniously, storytelling capabilities, and your ability to draw out all the right emotions out of your subjects. If you resonate with all this, register and unleash the inner photographer in you!
Keyboard Warriors
Ladies and gentlemen, start exercising those hands, because INSPIRUS 2021 is proud to present: Keyboard Warrior!
The internet might tell you that being a keyboard warrior is nothing to be proud of. Well, we're here to tell you that the internet is wrong! Typing is a skill that's more important than a college degree in today's digital world, and everyone does it, so why not see who's the best? Compete with people from all walks of life, in a thrilling and fast-paced typing race. The best of the best will be crowned The Ultimate Keyboard Warrior!
Register today and find out if you can truly call yourself a Keyboard Warrior!
Masked Hunter
"It's not about the treasure – it's about the hunt..."
~William Ritter
Get your team and be prepared to dive into the world of Masked Hunters. This is an event which puts to test your Knowledge, Spontaneity, and Capability under time pressure & practical skills. On moving to the higher rounds the hunt gets more intense & interesting!!! Yes, at the end we do have the treasure… So emerge victorious and get ready for the event!!!
Mindspark
Knowledge is the key!! Quiz is the game!! MINDSPARK is the way you can get fame!!
Sharpen your brains, Gather in the field, Fight for the title!
MindSpark is a quiz that will challenge you and test your knowledge of Science and Technology along with General knowledge.
Runtime Terror
Runtime terror is a frantic affair, requiring precision, faith and teamwork. How good are you actually at coding? How much do you trust your partner? Will lady luck be on your side? You'll be given a single problem statement and your job will be to code that program from scratch. Simple enough right? How about you try that with your screen turned off? There we go. How about debugging an entire program in a short span of time? If any of these sound like something you want to do, Runtime Terror is the event for you! Register today and find out the answer for yourself by putting your team against Goa's fierce coders! Emerge victorious and claim bragging rights forever!
Rubik's Cube
Anyone can scramble a puzzle. It takes no special skill or knowledge. But creating order comes from focused, deliberate effort. Think you can do that? Why don't you try it out?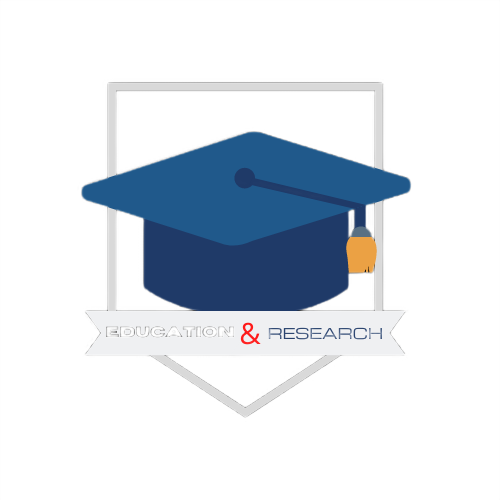 Education and Research
Agile Mindset and Engineering in Education & Digital Transformation Trends In Education